Featured products
Kit Cannoli Fai Da Te

Vendor

La Cannoleria Siciliana

Cannolo classico

Vendor

La Cannoleria Siciliana

Cannolo al Pistacchio

Vendor

La Cannoleria Siciliana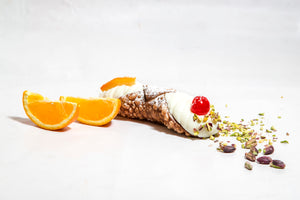 Sicilian Cannoli starting from € 2.50
The cannoli they are one of the best known specialties of Sicilian pastry. Originally they were prepared for the carnival; over time, the preparation has lost its character of occasionality and has experienced a remarkable spread throughout the national territory, quickly becoming a renowned example of Italian pastry art in the world.
Sicilian cannoli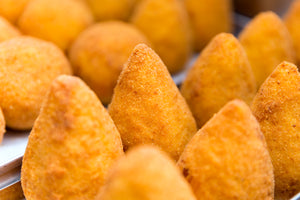 Arancini and more ...
Sicilian gastronomy arrives in Rome and throughout the rest of Italy, offering us a variety of dishes with that typical Mediterranean touch that we love so much. From the Sicilian pastry , with its cannoli and cassata, to the "savory of Sicily" , with the pasta alla Norma and the arancini of rice, this tradition manages to bring a fresh breath of flavors to our tables.
arancini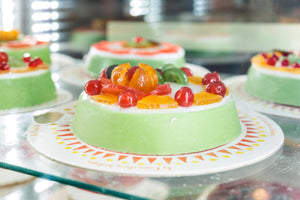 Our cakes
The preparation of the cakes encloses the colors and flavors of the pastry together. Only by using the best ingredients and the freshest raw materials can the results that the pastry chefs have achieved only after years of hard work of experience and study be achieved.
With us you can order any type of cake, classic Sacher, Mimosa, Yarrow, Wild Strawberries, Cannon Shot, Fruit tarts, Mont Blanc, and more, to get to the typical Setteveli, Savoy, Cassata, Cheesecake.
Cakes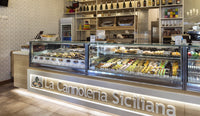 Hai dubbi?
Our goal is to immerse our customers in the aromas and flavors of Sicilian artisan products: here you will find not only a rich and delicious choice of Sicilian cannoli, also in the miniature version, but also many other delicacies such as cassate, cassatine , the tiramisu with ricotta cream, the setteveli, the fine almond pastries, ice creams and granitas to be enjoyed with the brioche with "tuppo" and much more.
If we were to describe our philosophy in just two words, it would certainly be tradition and authenticity.